Contact Us
The Little Red School
2979 Main St.
Stratford, CT 06614
Email:
Tel:
(203) 375-0692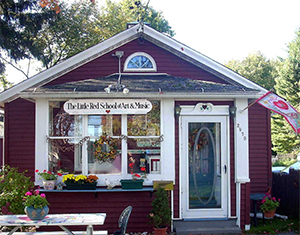 Hours:

Monday - Friday:
2–8PM
Saturday:
11AM–4PM
Sunday:
Closed
---
Jobs
We are currently looking for Art & Music teachers for our new season at The Little Red School of Art & Music. We are located at 2679 Main Street in Stratford. If you or anyone you may be aware of might be interested, please call me as soon aspossible at 203.375.0692.
Many thanks, and I hope to hear from you soon!
Carolyn West,
Owner
Art and music lessons for all ages, award-winning artists, practicing musicians…
guitar, piano, violin, voice, painting, drawing, airbrush technique
NEW SEMESTER NOW ACCEPTING STUDENTS !
ALWAYS SEEKING UPBEAT,
QUALIFIED TEACHERS ! ! !