Staff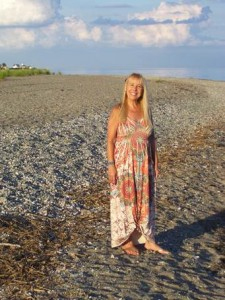 Director, CAROLYN WEST
Carolyn was born in Stratford, a small town in Connecticut, during the 1950's. She spent many of her childhood hours with her "buddy and best friend" her grandfather, inventor and designer of the Schick injector razor and all around inventor and artist. They would drive around the beautiful Connecticut countryside sketching landscapes, lovely colonial homes, flower gardens and the like. He always encouraged her to develop her own artistic talent because he too was very creative.
At age 12 Carolyn was enrolled in the Famous Artists School in Westport Connecticut to study commercial art for three years, of which the famous American artist Norman Rockwell, was a faculty member. Carolyn majored in art throughout her college years in California, selling her work in various galleries up and down the California coast. In 1976 she studied for a year at a small school of art in Negril Jamaica.
After a short stint at Fairfield University in Connecticut where Carolyn was awarded a large number of credits from their art department, she imagined, planned and opened The Little Red School of Art and Music in Stratford teaching and helping thousands of children in the last 20 years.
Carolyn continues to create art and her work has been or can be seen  in various galleries and art spaces, including;
Kasper Gallery - Morges, Switzerland
Connecticut Bank and Trust - Hartford, CT (private collection)
Gallery of Fine Prints - Bridgeport, CT
The Art Scene - Charleston, SC
ERA Gallery - NY, NY
Gilded Lily Gallery - Milford, CT
Picture Perfect - New Canaan, CT
Art Room - San Francisco, CA
Silvermine Art Gallery -
Norwalk, CT
Private commissions and freelance clients include;
Gordon Frazer Gallery and Card Co. - Newtown, CT
New York Art Review - NY, NY
Greenpeace - Santa Cruz, CA
Audubon Society - Norwalk, CT
CR Gibson Cards - Norwalk, CT
Hallmark Cards - Kansas City, MO
MBI Danbury Mint - Norwalk, CT
Milford Bank - Milford, CT
---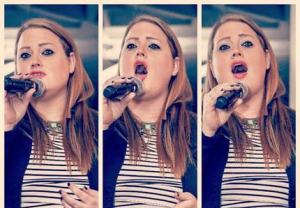 Voice Teacher, Rebecca J. Beisler
Rebecca (Becca) J Beisler is a professional singer and voice teacher and has studios in both New Haven and Stratford, Connecticut. As a performer, her favorite musical theatre roles are Val in A Chorus Line, Kim in Bye Bye Birdie and Luisa in The Fantasticks. She is an experienced pop/rock singer and has performed with classical chorales. She holds a B.A. in Music from the University of Bridgeport. During her time at University she had the wonderful opportunity to perform at Carnegie Hall in NYC, alongside her time spent performing Off Broadway. Her eclectic taste in music and her training as a teacher of Mix singing, make her a versatile and skilled teacher. Whether your style is musical theater, pop, hip hop or rock, she can help. Becca is affiliated with both IVTOM (International Voice Teachers of MIX) where she is an accredited teacher of MIX, and NATS (National Association of Teachers of Singing).
---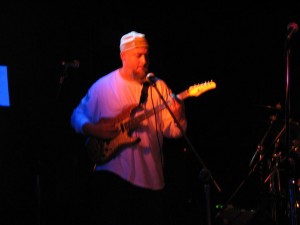 Let's meet our guitar instructor, Ronnie!
"Composer/guitarist/engineer/band leader for Nocheez Orchestra, Styrocultural Antidote and Fe Fi Fo, Ronnie has released 18 CDs and DVDs to date and he is currently working on over a dozen new releases of original works. Music is his passion and he has a focus on teaching theory, technique and composing. Ronnie's main goal is to bring the love of music to the student and help them find their individuality within the art form. He can guide students into playing guitar, writing their own songs, recording/releasing their own material and will give them experience and knowledge when forming their own musical project."
If you're interested in learning more or signing up for lessons send us a message or call the store today!
---
Theresa Manus
Born and raised in Stratford, CT, Theresa Manus has been a certified art teacher for grades K-12 for over 15 years in public, private, and extra-curricular school settings. She holds a BS in Art Education from Southern Connecticut State University and a MA in Special Education with a certification cross-endorsement for grades K-12 from the University of St. Joseph's. Her passion for art began at a very early age and she was encouraged by family to follow her dreams of becoming an artist and teacher. Theresa owned and operated a freelance business where she worked on special projects such as: commissioned paintings, painting on glass, book illustration, and jewelry engraving. The hub of her private business was a shop at Captain's Cove Seaport. Throughout her life Theresa has always sought new and exciting ways to create and share art. As a hobby she has learned to play various instruments such as: piano, trumpet, and clarinet. She has been a teacher and counselor for The Little Red School of Art and Music for many years and continues to be an asset to the program.
---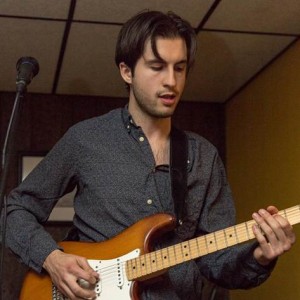 Tommy Dombroski
Tommy picked up his first guitar at age 11 when his parents bought him an acoustic for Christmas. He studied for eight years with guitar teacher Jim Clark and has since been continuing his studies on his own. He earned his Associate's degree of General Studies at Housatonic Community College, but has put a pause on his love for education for an even greater love of pursuing music. He plays in a local rock blues group called Voodoo, who have played venues like Toad's Place and local venues of the sort many times. They have won local battle of the band contests and are working hard on putting out an album. In addition, Tommy is working on his own album to be announced. He plans on continuing his education when the time is right. He is self-taught on bass guitar and drums as well, but focuses on teaching his most rigorously studied instrument – guitar. Tommy approaches guitar lessons in a fun, inspiring, encouraging, and funny yet serious manner as he cares deeply about teaching his students how to become a musician, rather than just learning guitar tabs and songs. He focuses on music theory, professional playing technique, ear training, and most importantly the ability to improvise
and play and create anything you want by ear.
---

Jeremy Shulick
Drums, percussion, guitar & bass
Jeremy is a professional musician, music teacher, organic farmer, and woodworker from Bethany, CT. He has been teaching music for over 20 years and attended WCSU for music education. "As art and music programs are slowly disappearing from our public schools, it's our responsibility to share these bits of culture with the world of tomorrow."
---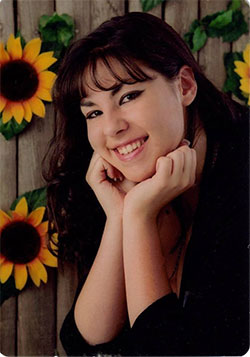 Melanie Wargo
Melanie Wargo is a former student of the Little Red School and has returned to reach future artists. In addition to her love of teaching art she also uses painting as a form of nonverbal communication when teaching inner city youths as a speech pathologist.